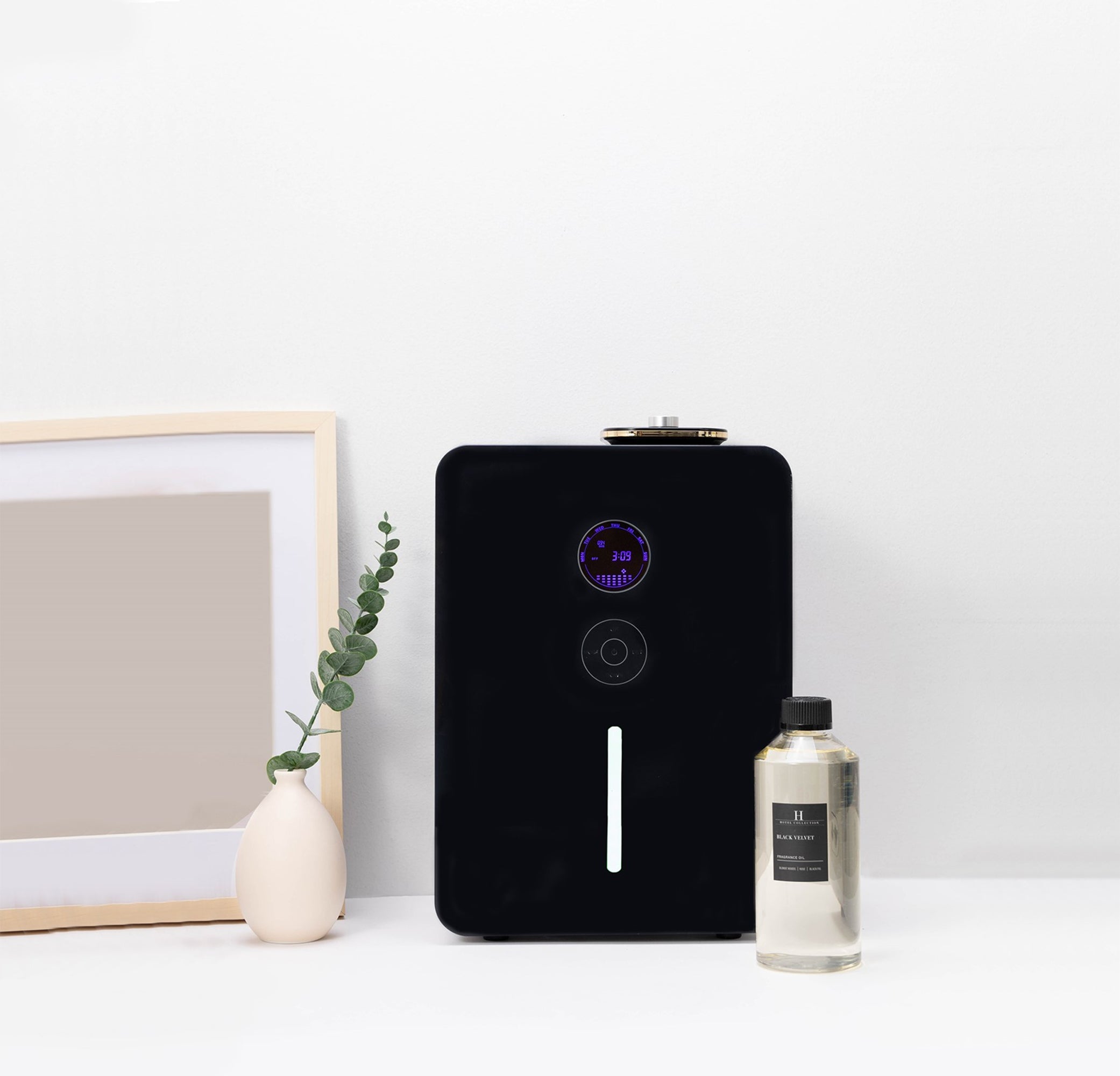 Your home is your personal haven. Honor it with Hotel Collection's high-quality fragrances and advanced scenting technology.
When used properly, scent has the ability to tie all the design components together to provide a stunning living space.
Start Scenting Your Home Today
Fragrance is an accent that is frequently disregarded in the design of a house. Just as important as your choice of furniture, lighting, and artwork, scent gives depth and character to your space - transforming the atmosphere of your house into a welcoming and soothing haven.
By clicking Submit, you are expressly consenting for us to contact you by telephone, mobile device, email, or SMS text message. Message and data rates may apply. View our PRIVACY & POLICY
All our fragrance oils are vegan, we never test on animals.

Unlike other home fragrance brands, our scents are free of Phtalates, benzene, formaldehyde, toluene and other common carcinogens

Unlike other scenting systems, cold air diffusion preserves the potency and quality of our fragrances over time, while eliminating the risk of fire and mold.

Free shipping on any order of $150
or more.

If your product aren't perfect, return them for a full refund